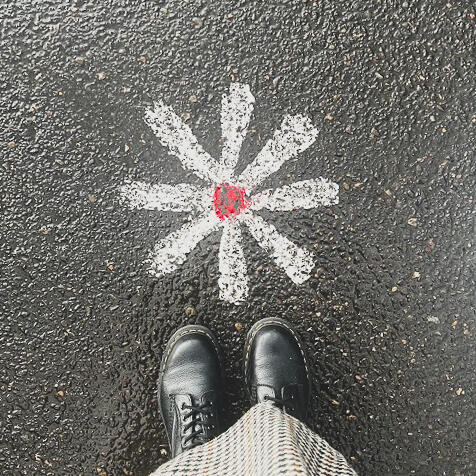 Ashleigh Ayn
A little collection of some of my work so far.
Artist & Photographer
Finished Acrylic Works:
Shape Study:
Color Studies:
Color Mixing Study:
From my Acrylic Sketchbook:
Stop Motion Acrylic Paint on Plexiglass:
Intaglio Copper Plate and Pre-Plate "Sketches" in Watercolor & Acrylic
Selection of Limited Series of 6"La Lune" Spring 2023
Ink & Scratchbord
The Cassiopeia A scratchboard project is the start of a series I plan to work on that will showcase the different elements and dust from from the Supernova Remnant as captured by Chandra, Spitzer and others.
Screenprints:
Additionally, I had the opportunity to make a limited run of screenprints featuring my Jupiter's North Pole piece.This this included 2 Canvas Patches, 2 Shirts and 2 Formal Prints.
Copic/Mixed Media Astronomy Posters
Titan and Dione were created my first term in Astronomy after being assigned to make a mockup of the NASA travel posters with actual photos. I was given permission to make more in another style so long as I could make them educational.I began to experiment with drawing other things in a fantasy style after that and taking astronomy art outside of that from there.
Blind single line portraits
These portraits are done without lifting the pen or looking at the paper. i use tape to set the margins and grasp the pen with my other hand every 5-10 minutes to give myself a break.
WIP: King of CUPS SilkScreen Aquantint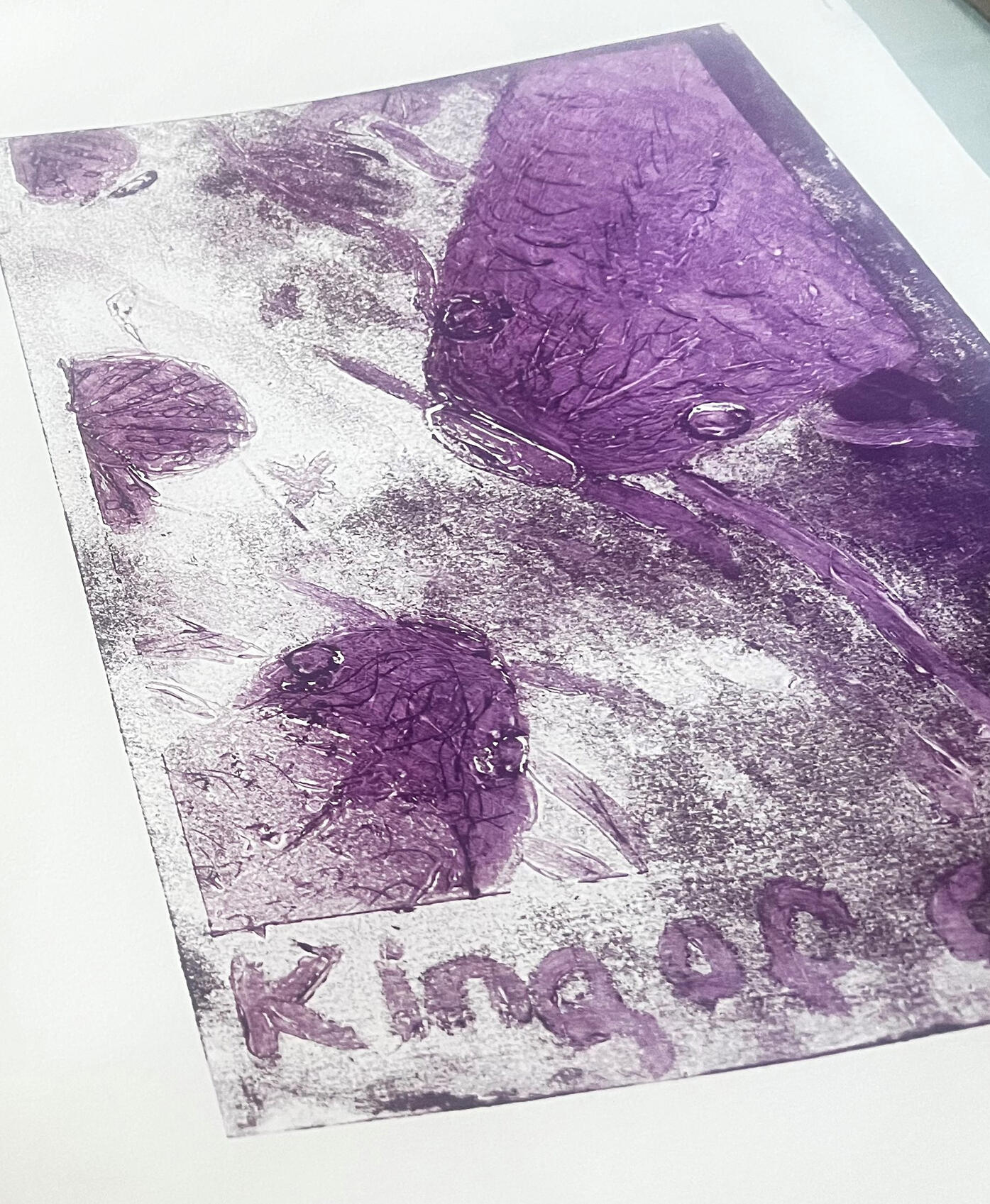 This plate is meant to reflect previous themes of artwork done by the artist from earlier in the year.I wanted to reflect the themes of Tarot Cards, Astronomy based projects surrounding constellations, while celebrating a completed year of growth.The plate is meant to show a take on both the King of Cups card and the Pieces constellation where an older and younger Koi fish fish look up at sky and their constellation in wonder. Below them other fish swim unaware of the scene the two observe.I have plans to continue to either revise this Aquatint board to allow the difference in layers to print more clearly or rehash it as a copper plate.
Masking Tape Toolbox
A tiny object that represents me, a rebuild of my Grandfather's drafting toolbox from the 1950's that was gifted to me when he passed and contains my most prized art tools. Includes scenes of the forest where I feel most safe and grew up inside.Part of a 3D design class that challenged students to make projects with only Tape, Paper, Glue and Wire.
Memorial Stars on a Telephone Pole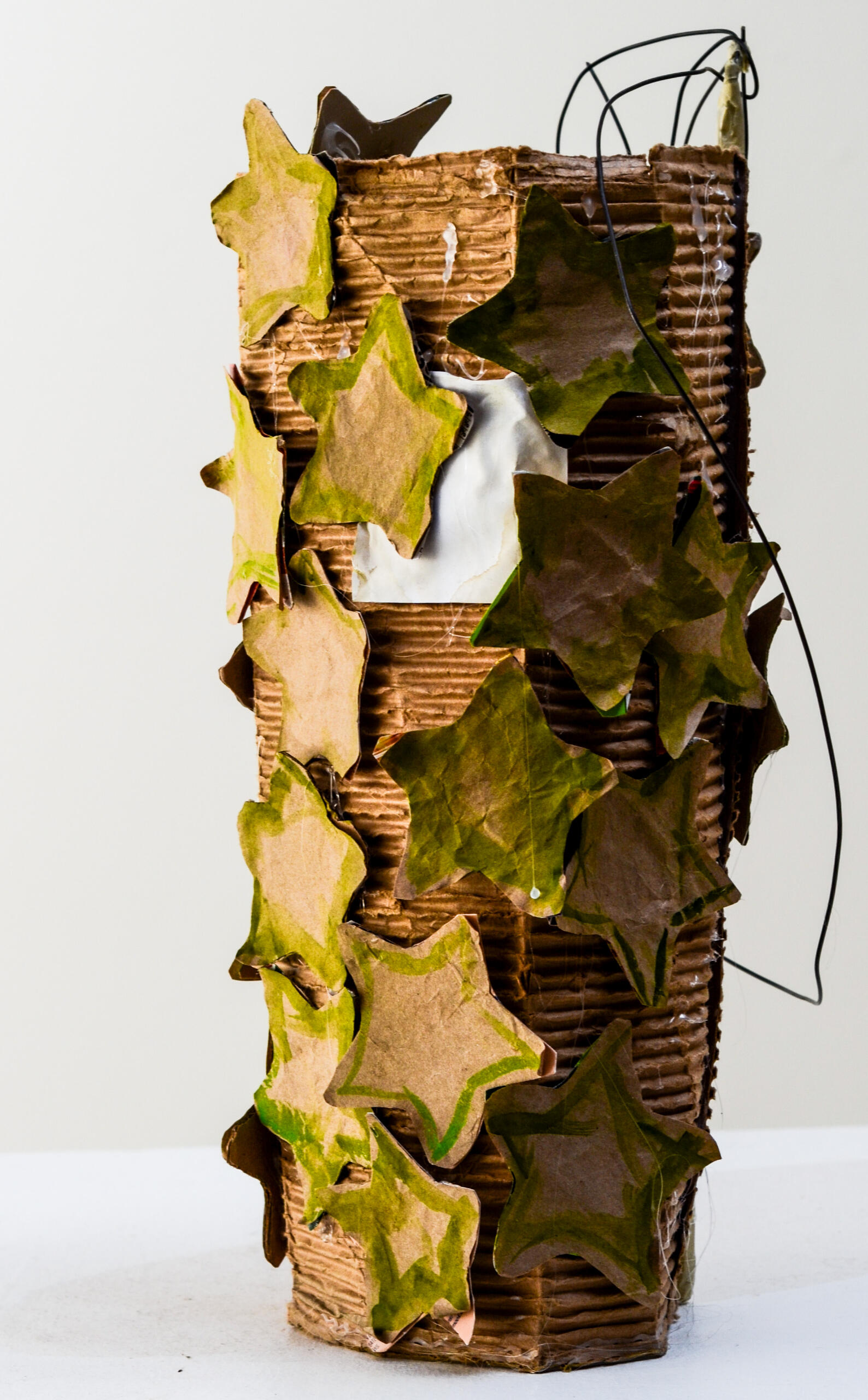 A project to showcase texture, I wanted to capture a memory of passing by 26 memorial stars every day on my way to work many years ago and the many emotions it made me feelPart of a 3D design class that challenged students to make projects with only Tape, Paper, Glue and Wire. (Though I did use minimal color here)
Crab in paint Cup: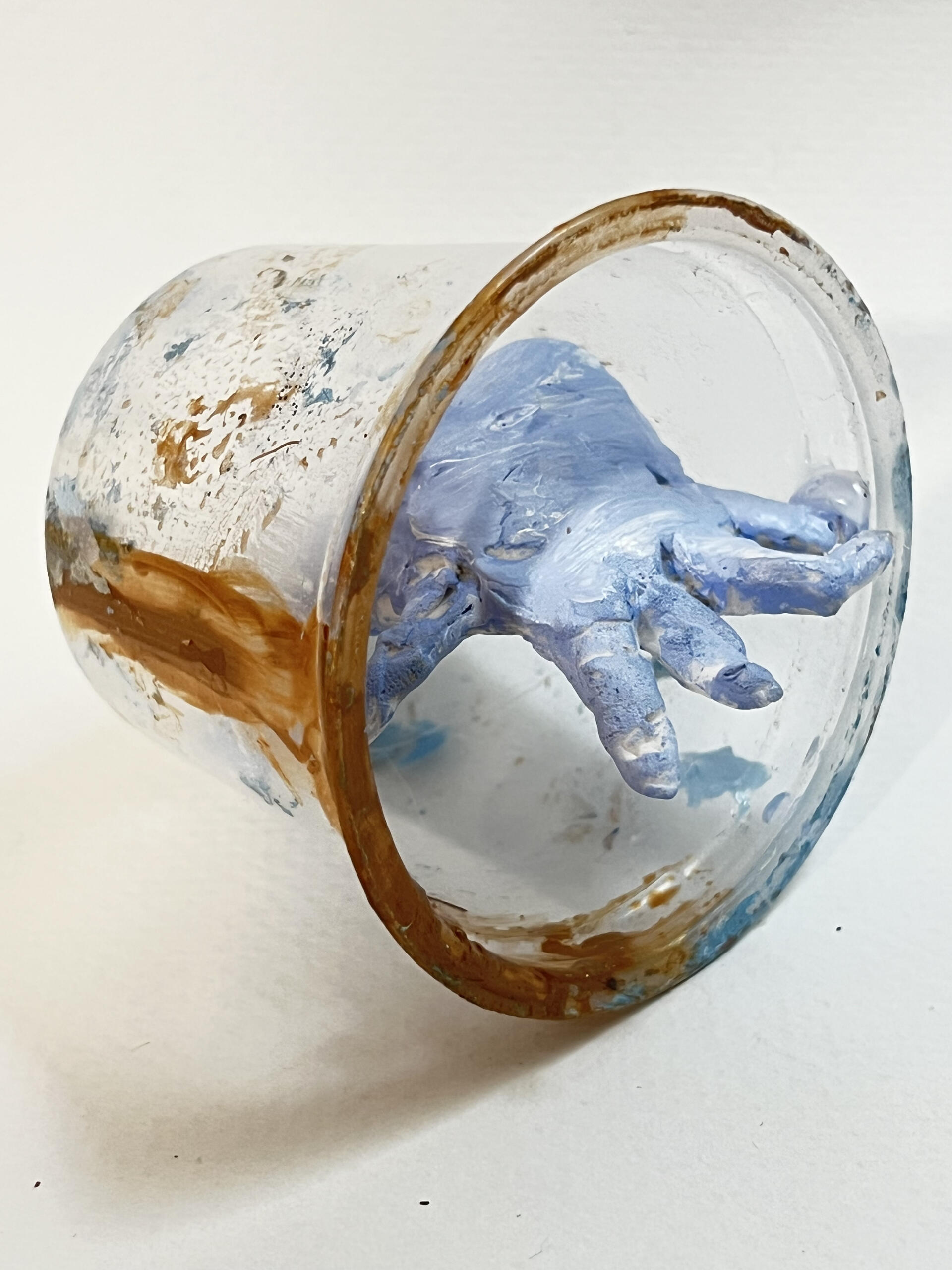 Part of a mixed media art instillation, this crab was made to match the colors of cyanotypes and showcase the impact of Ocean Trash on animal life
3D-Sculpture-"Anxiety"
A wire sculpture study meant to depict two objects interacting in a 3D modeling class.It depicts a once humanoid monster with that is larger than life pushing another figure over the edge. it's form has come unraveled--such as it's untangling exposed spine-- due to it's state of mind leaving it as just a giant mouth, arms and teeth that loom over the other figure who attempts to shield their face from the oncoming attack instead of reach out for help.
WIP: Buck Moon Clay Tablets
These tablets and moons were created to be passed out and create joy as part of a group project. I included my two major astrological signs in my birth chart as the basis for the star chart I was making rather than do a realistic remake of the sky.In a secondary sense they also served as part of the capstone presentation on my research project on Capricornus in winter 2023.Some of these have been filed down, glazed, and out as gifts already! The remaining ones will be glazed this fall.I also have the mold they were based off of for further reworking!
Hand made stamp "Quilt" with reused book paper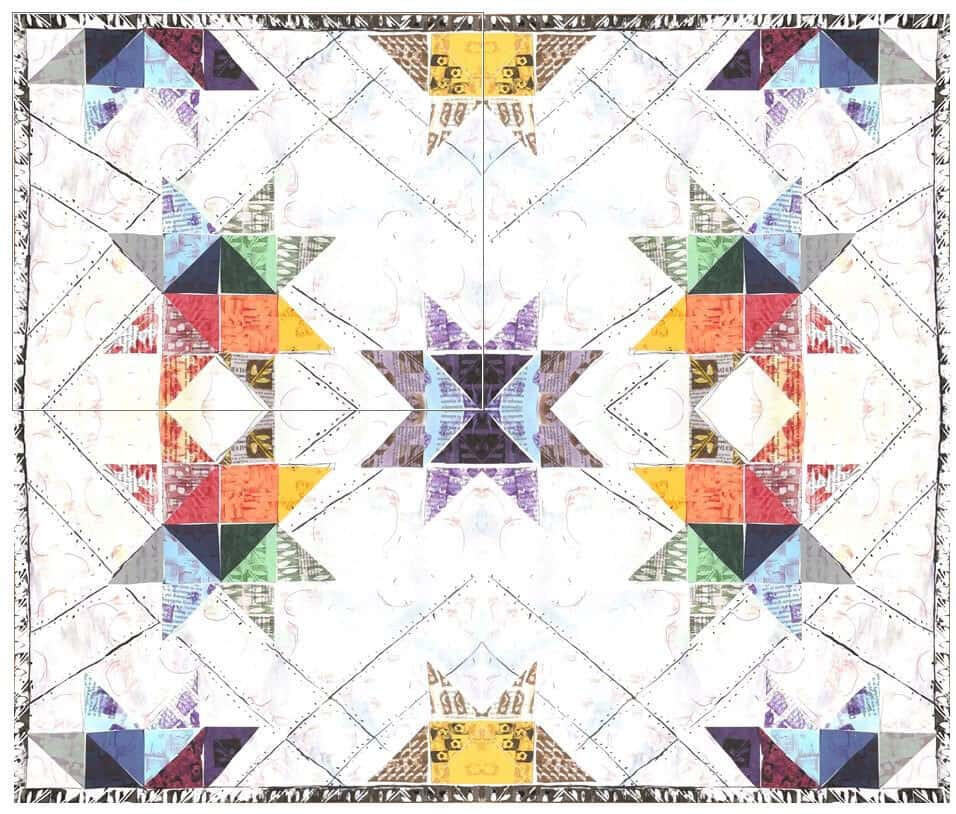 Journal Pages:
Scientific Illustration Graphite Sketches
Sketchbook:
Sketches from Notes:
Charcoal Masters Studies:
Francis Bacon
Charcoal Sketches
Digital Photos
Alternative Process Photos:
These images were shot through a sun filter on a point and shoot camera to capture every day life in an east coast city.
Film
Cyanotypes